First:  A bit of business…
The winner of the Organizing Utility Tote from Thirty-One Gifts is:
Pick Giveaway Winner
Congratulations, Jen!   I've emailed you to obtain shipping address information.  I hope you enjoy your tote as much as I have.
WAIT!  THERE'S MORE!  Even if you didn't win…make sure that you've requested to join Thirty-One Representative Tori's Facebook Group.  She's conducting ANOTHER giveaway for group members only.  Also – Click here to get in on some great deals ($5 bag, anyone?) just in time for the holidays.
And now…Back to our regularly scheduled post:
*************************************************************************************************************************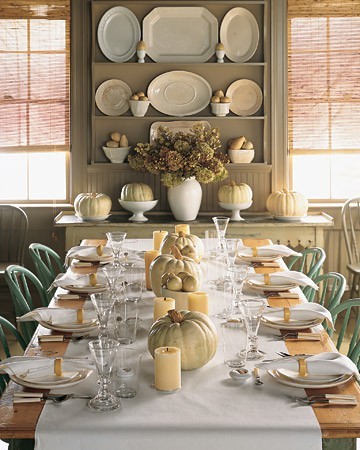 I was going through my Thanksgiving checklist – I've hosted my in-laws for the past decade – and jotting down the items that I'd need to purchase.  I take pride in the fact that, though I'm no Martha Stewart, I am able to prepare and serve an almost entirely home-cooked meal, from the stuffing to the pumpkin pie.
Almost.
But I'm getting ahead of myself.
My grocery list is always rather long:
25 pound turkey
roasting pan
unsalted butter
onions
celery
corn meal
and so on.
I paused when I got to large jar of gravy.  My pencil hovered over the paper and a smirk spread across my face as I recalled the first time I had played hostess, some ten years ago.
***
The distinctive aromas of  parsley, sage, rosemary, thyme, Simon and Garfunkel and turkey wafted through the kitchen and were evidently intoxicating The Twins.  At 18 months, they were spinning around the kitchen like whirling dervishes, ricocheting off of each other and my legs and cabinets and generally making themselves underfoot.
I, for my part, was hunched over my weathered edition of The Joy of Cooking, muttering curses beneath my breath.  The turkey, stuffing, mashed potatoes, and green bean casserole were all prepared, covered in foil, and resting upon trivets.  I had moved on to preparations for the gravy.  There was a pot on the stove waiting to be filled with the turkey giblets.
Which, incidentally, were nowhere to be found.
Had I thrown them away?
A quick peek in the trash told me that I had not.
Down the disposal?
I yanked up my shirt sleeve and gingerly inserted my arm up to my elbow.
Nothing.
I eyed Macy the Two-Year-Old Spastic Weimaraner suspiciously.  She had a well-known affinity for all things slimy, from pre-chewed bubble gum to goose droppings.  But she was gnawing with gusto on a slobbery chunk of rawhide.
I began to break out in a sweat.  How was I to prepare gravy without giblets?
And serve Thanksgiving dinner without gravy?
In a panic, I flew to the pantry, a wordless prayer forming in my mind.  It was all I could do not to scream hallelujah when, after a bit of rooting around, I located a jar of pre-made gravy.
In an attempt to save homemade face, I dumped the contents of the jar into the saucepan upon the stove, wiped the sweat off my brow, and stirred the concoction while calling to my father-in-law, "Granddad?  Would you mind carving the turkey?  I'm just about done with this homemade gravy."
Granddad obliged, commenting dutifully on the effort that I had put into the meal, right down to the homemade gravy.
That's what fathers-in-law are for.
And you know what else they're for?
For not uttering a word of disgust
Or judgement
When they carve into your Thanksgiving turkey
And fish out a melting plastic bag of 375 degree giblets.
Inspired by a prompt from

"Tell us something that made you smile this week."
Related Posts via Categories