There's been a whole lotta doggy talk goin' on 'round he-ya, my friends.
I don't know why I found it necessary to break into jive speak up there.  It just felt right.
Anyway.
As you've probably surmised by now, there was No puppy in a stocking at Christmas for The Cherubs.  And that was pretty much ok with them, considering the fact that I prepared them for the inevitable by ever so gently telling them, "There.  Will.  Be. No.  Puppy.  In.  A.  Stocking. At. Christmas."
On the bright side, Santa scored a white-hot deal on laptops, so the glitz of shiny new technology helped to soften the blow.  And this trio of portable internet access, combined with unseasonable early January temperatures that had us practically sunbathing in the driveway, formed the perfect storm this past weekend:  An intensive online search for just the right breed of dog to be purchased in the spring.
Three cheers for global warming and Google.
So there they sat in the family room with their computers on their laps, clicking away with abandon.  The Small One called out from his perch on the fireplace hearth, "Guys!  Checkitout! If you go to iams.com and search 'pet finder?' It asks you questions and tells you the perfect kind of dog for you!"
The Twins' curiosity was peaked, and they quickly logged on and began the online inventory that would unite them with the breeds of their dreams.  Even my groom got into it, opening up his computer and making his way through the pet-finding prompts.  I seized this tech-fest as an opportunity to load the dishwasher.
After a few minutes, Twin B snorted in disgust.  "Awwww…man…They're all ugly!"
"What?" I asked, drying my hands on a paper towel and making my way toward him.  I looked over his shoulder at his computer screen.  "It says a Schnauzer would be good for you.  Or any kind of Terrier."
"Yeah.  Terriers are ugly.  And stupid."
"Now, how can you say that, B?  Have you ever spoken with a Terrier?"
"I don't have to.  I can just tell.  Look at these dogs, mom…all wiry haired and weird-faced."
"Oooooooh!" breathed Twin A from the other end of the sectional.  "Look at this!  It says that I should get a Belgian Terv-oo-reen.  It's so pretty!"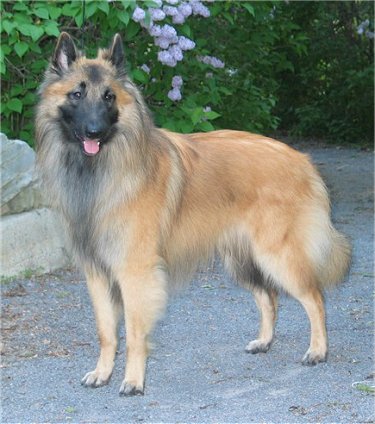 "A what?" I sat down beside her took a look at the breed pronunciation guide.  "Look, hon, it's pronounced Terv-Urine."
"Urine?" crowed The Small One.  "That's awesome!" he laughed so hard he began to choke.
Twin B, helpful soul that he is, whacked his brother on the back.  "Well, I'd rather have a Terv-Urine than a dog with shag rug hair and a jacked-up face."
Twin A giggled, "Mom?  Can we get a Terv-Urine?  And name it P.P.?"
"No!  Wait!  Forget the Terv-Urine, guys!"  The Small One, now coughing, was pointing at his computer screen.  "This is what we need!  A Poo-me!"
I rolled my eyes and glanced at his screen.  Pumi.  Fabulous.  I had never heard of such a creature, but leave it to The Small One to find it.
My groom had remained silent during this debacle.  He was staring at his search results, his eyes growing wider by the minute.
"What did you get?" I asked, putting a hand on his shoulder.
"An African Basenji."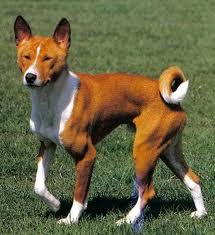 In an automatic gesture that would make Pavlov proud, his hand traced its way down his right leg and came to rest upon his shin.  Right over the spot where I knew there was a scar underneath his pants leg.
A scar that had its origins when he was eight and had a chunk of his leg removed by…you guessed it…
…an African Basenji.
All four of them slowly and quietly closed their computers, and the online exploration came to an end.  The Small One and Twin A were wiping tears of laughter out of their eyes and still sputtering a little.
Twin B broke the silence by offering meekly, "Ummmm…maybe we should look into getting a cat instead."
Inspired by a one-word prompt from

"Explore."
Related Posts via Categories