Winter in Chicagoland is magical, friends.  Just magical.
Well…to be fair, it's a little chilly.  In a magical kind of way.
With an abundance of snow that magically blocks my driveway and impedes my finely honed carpooling abilities.
Gwen the Rescued Foxhound-Beagle Mix refuses to venture out into the frozen yard to do her business, magically transforming my back deck into a Winter Wonderland Poopdeck.
I scuttled out to the mailbox yesterday and regretted it the instant I touched the little red metal flag on its side. By the forces of what can only be described as magic, my right thumb and forefinger are still attached to that flag. Now I wave to them with my other three fingers, or sometimes just offer a one-fingered salute, through the front window.
Sigh.  Chicagoland gets punched right in the privates by winter each and every freaking year.  Is that what you wanted to hear?
Because it is the gospel truth.  As you may very well know, Chicago has earned the moniker of Chiberia in light of the fact that this winter has been particularly, throat-seizingly, breath-snatchingly cold.
Yeah.  Good times.  I can hear you folks in Florida and Hawaii and Arizona and Taiwan and Anywhere But Here laughing at me.  You can all just stop it right now.
No, really.  Quit it.
But.  Chiberia is occasionally granted a temporary reprieve from the bitterness, as was the case this past weekend. Temperatures soared to 37 degrees, and we in the City of Wind donned our swimsuits and enjoyed impromptu pool parties.
That was a lie.  But this is not:  The Cherubs and I took full advantage of the balmy weather.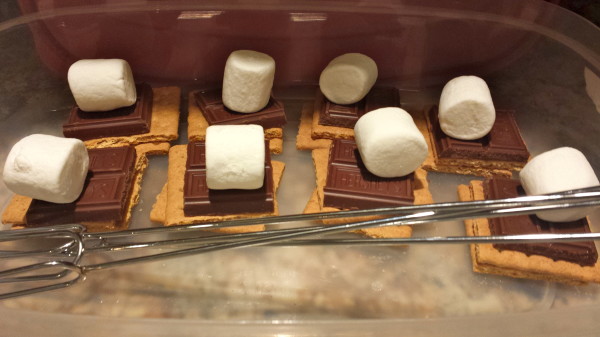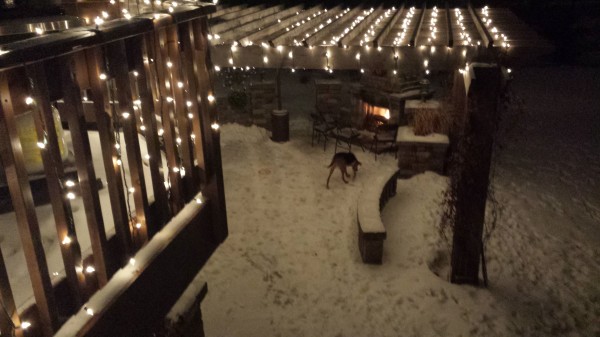 Yessirree.  We punched Old Man Winter back.  Right in the privates.  And it was magical.
Inspired by a prompt from Mama Kat.
Related Posts via Categories