It's been awhile, friends.  Eight months, to be exact.
What's up?
Me?  I'm still bobbing and weaving around The Sucker Punches to the very best of my capabilities.  It's been a long eight months…a long stinkin' year…to put it succinctly.
It'll be OK one of these days.
But that's not why I'm writing today.  Nosirree.
I'm writing to tell you that I've been writing.
*cue raising of eyebrows and scratching of heads and questioning of sanity*
To clarify:  I'm writing a book.
Yup.  I've been at it since the first of November, when I took it upon myself to get a little gumption and join the ranks of the
WriMos.
Do you know them?  They're a fabulous bunch of folks like me who have the goal of hammering out a draft for a novel…50,000 words' worth…during the month of November.
That's nuts, right?  Right?
Yeah.  Well, so am I, apparently.  So it all works out quite nicely.
And why am I telling you this?  Because I have a tendency to overshare.
And also because, while I'm writing, I'm raising money for the nonprofit that runs NaNoWriMo.  They're all about promoting literacy worldwide.  At the risk of tooting my own horn, I'm doing quite well in my donation garnering efforts.  
Click here for verification of that claim
.  In essence, I'm the second leading fundraiser behind some chick whose family is throwing thousands of dollars toward her cause.
Whatever.
I'm also telling you this because I'm running a giveaway this week!  What am I giving away, you ask?
So glad you did.
It's this.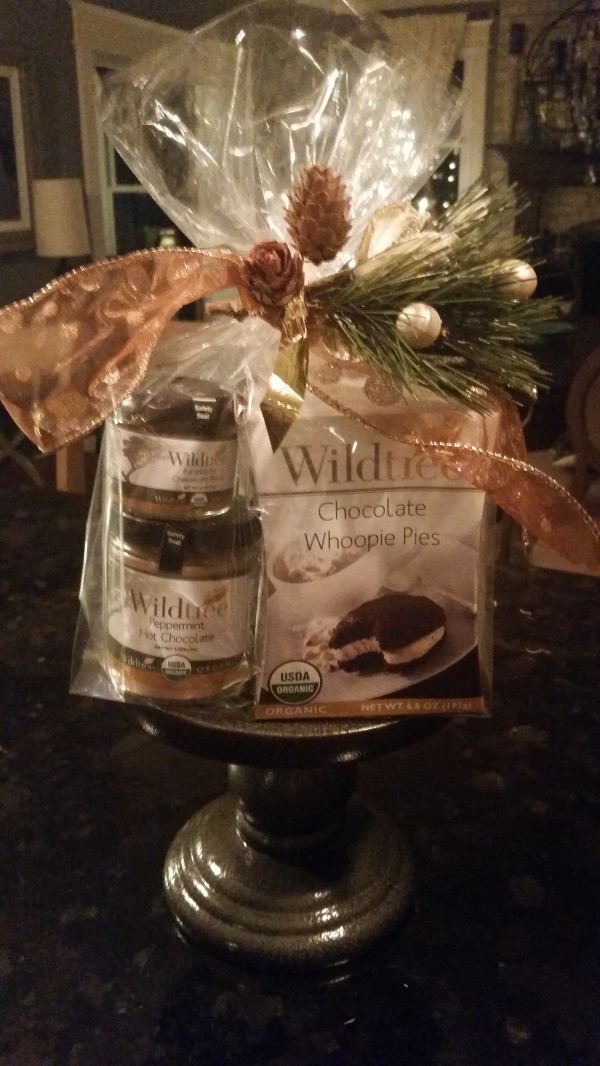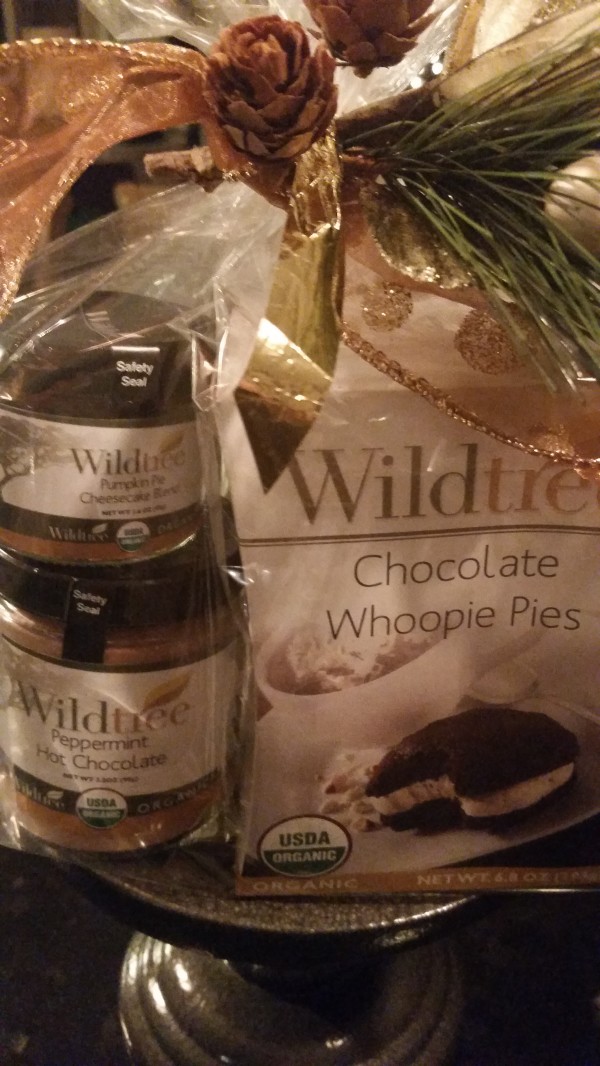 A
Wildtree
holiday treat gift set, which includes ingredients and recipes for whoopie pies (pumpkin flavoring optional) and peppermint hot chocolate.
Don't know about
Wildtree
?  What's 
wrong
with you people?
Wildtree
is a pioneer in the field of helping folks like you and me create simple, homemade, healthy, allergy-free, delicious meals for families.  And I'd love to share a taste of
Wildtree
with you, so to speak.
Want in?
I knew you would.  Kindly jump through as many Rafflecopter hoops below as you'd like, and your name will automatically be thrown in the proverbial hat.  Enter early.  Enter often.  Enter daily!  A winner will be randomly chosen on Friday and announced on Saturday morning.*  Good luck, all!
*please note below that a donation to NaNoWriMo is worth ten entries, and a lookiloo at Wildtree's Facebook page is worth five.  Please contribute as you are comfortable during this season of giving, and get your Wildtree on!
*continental US residents, only, please. I'm not made of money.
Related Posts via Categories