"Momomygoshthisissuchagoodbookandyoumustreaditrightnow."  Twin A pressed a paperback novel into my hand as I was preparing dinner a few months ago.
I mentally clicked pause, rewind, and then replay on 33 rpm.  I reviewed the audio footage in my mind's eye and determined that she wanted me to read the book that she had just finished.  I didn't bother chiding her about her rapid rate of 12 and a half year-old speech as I knew that it was hereditary gift from me.
I glanced at the title.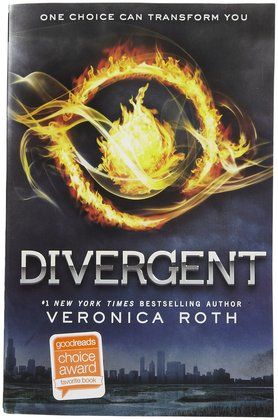 Ah, yes…I had seen it on her nightstand.  "Good stuff, huh?" I inquired with a grin.
"Yesoyesitslikehungergamesbutnotandwellyoujustneedtotrustmeandreaditjustreaditokayplease?"
"Okay, hon…I'll read it."  I put it down on the counter and dumped a can of garbanzo beans (Chick peas? Garbanzo beans? Why the duplicity?) into the Crock Pot.
"Imgoingtoputitonyournightstandsoyouwontforgetokay?"
"Yes…yes…that sounds like a great idea.  On my nightstand. Thanks."
And there it sat for four months.  Until my girlfriend selected Divergent as my book club's read for January.  At which point I decided that I'd still skip it and join the group at her house for some dinner, conversation, and wine.  Not necessarily in that order.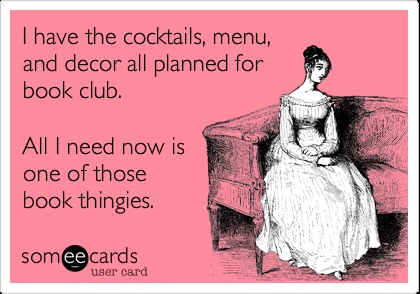 And then? A change of time and venue for our group's discussion was requested.  Guess who found herself named host for this month, with Divergent on the dockett?
Sometimes fate is an arse-kicker, no?
So I read it.
And, friends?  I liked it.
For those of you who have read The Hunger Games trilogy, it is most definitely reminiscent of that series. In a post-apocolyptic society, factions of survivors band together.  Each faction has a distinct unifying trait.  Tweens and teens are separated from their families to train with their peers. Violence and psychological thrills run rampant.
But in Divergent?  Said tweens and teens, after taking an aptitude test of sorts, have the option to leave their original faction and join with another more suited to their own innate characteristics.
And so begins the story.  Beatrice, the heroine, leaves Abegnation, the faction into which she was born, to join the Dauntless, a group known for its unshakable abandon and strength.  She renames herself Tris (huh?), and along with the other newly renamed transfers, undergoes rigorous training in hopes of being initiated as a Dauntless.  Fail initiation?  And they face life as one of the destitute Factionless, without a home or identity.
It's an interesting read for sure.  Whereas The Hunger Games delivers its literary punch primarily through violence, Divergent is more of a psychological thriller.  Through a series of drug and technologically induced simulations, and then real-life experiences, Tris is forced to face and overcome her own most harrowing fears.
Can she?  Will she?
As Twin A would say, "youlljusthavetoreadittofindoutwontcha?"
But I will tell you this:  In preparation for my book club, which is this evening, I have planned a handful of group activities that will enable us to have a Very Divergent Evening.
Checkitout:
-Kick things off by giving ourselves new names.  I will be Ue.
-Raid my closet and exchange our evening wear for body-hugging, skin-bearing lycra and spandex.
-Take turns plummeting off the roof of my house into the six-foot Chiberian snowbanks beneath.
-Venture over to the train tracks a couple of miles away and jump the train while it is in motion.
-Tuck and roll off the train when it passes by the unsavory side of town and hit Tito's Tattoos.
-Those of us who survive, including the train ride back home, will enjoy an initiation celebration and consume my homemade Martha Stewart-Inspired Ice Cream Lego Cake with our bare hands.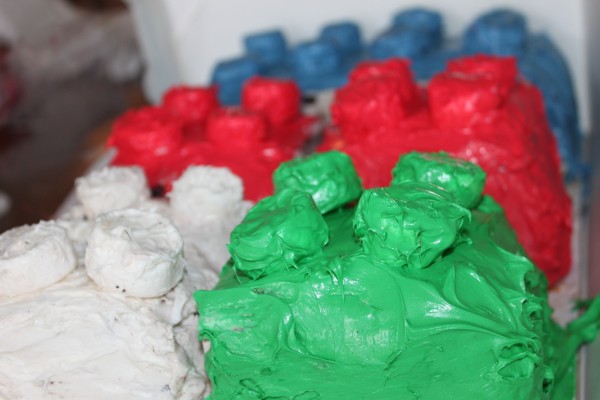 Have any of you read Divergent?  Do you have any additional ideas for activities?  Do you want to come over tonight?  Everyone from my book club has cancelled for some reason.
Inspired by a prompt from Mama Kat:  Write a Book Review!
Related Posts via Categories