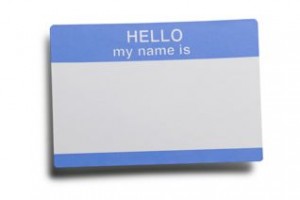 I come here once a month to see the young man.  
My young man.  
"Trevor" is the name on the placard affixed over his right breast.  
But…deep down…I sense that this is not his true name.  
I come here once a month, and he treats me like a queen.  He caresses my feet.  He massages my legs.  
He makes my toenails?  Look ah-MAZE-ing.
But his words have a way of cutting through the fairy tale and shattering the romanticism.
And yet I return, time and again, drawn to his handiwork like a moth to a flame:
**************************************************************************************************************************
I settle into the leather chair.  The one with the built-in massager.  I ease my feet into the warmth of of the swirling water.
Trevor:  "You're a runner."
Me:  "Me?  Why, yes…yes, I am."  Pleased that he has noticed, I flex my toes upward out of sea salt bath, accentuating my calves in so doing.  "How can you tell?"
Trevor:  "This toenail here is black and blue.  It is going to fall off."
*Silence, save for the whir of the foot bath.  I return my toes to a neutral position.
Trevor: (Under his breath, to the tune of Moon River)  "Bluuueeeee tonailsssss…"
Trevor:  "I see you running up the road when I drive to work.  You wear the sunglasses all the time.  Even when the sun is not shining.  Why?  You are hiding?"
Me:  "Pardon me?"
Trevor:  "Why you run so much?  You remind me of that other runner I see all the time.  I call her the Strange Running Lady.  Why you run so much?  So you not get fat?"
Me:  "What?  No!  I just like it, okay?"
Trevor:  "But why?  So you not go crazy?"
Me:  "No.  That's why I blog."
Trevor:  "Huh?  What is blog?"
Me:  "It's where I write about all of the people that bother me.  You know, so I don't go crazy. The whole neighborhood reads my blog.  All of the ladies that come here to get their toes done?  They read my blog."
Trevor:  "Oh."  Trevor files my blue toenail gingerly, then trims the cuticle just so.  "You want free soak in the lavender oil today?  Free.  Just for my special customer."
Me:  "Why, yes, Trevor…that would be lovely.  Thank you, darling."
And so it goes.  I shall return next month.

Inspired by a prompt from Mama Kat's Writers' Workshop:  "Write a post about an argument you recently had with someone from the moment of conflict to the moment of resolution in 15 lines or less."
Related Posts via Categories