First:  A bit of business…Thank you to everyone who entered the Bling it Up CafePress Giveaway! Click here and scroll down to view the winner in the Rafflecopter box of the giveaway post.  I'll be emailing the winner today to obtain shipping address information.  I hope that they enjoy their Spin Cycle charm bracelet as much as I do.
And now…Back to our regularly scheduled post, inspired by the most excellent Mama Kat:
 ****************************************************************************************************************************
You know that poster, All I Ever Need to Know I Learned in Kindergarten?
Cute, right?
Quaint.  Amusing.  Touching.
And a total load of hooey.
As the past few days of my life have run their course, it has become clear to me that there are some things that simply cannot be taught in school.
No way, no how.
They must be learned, first-hand, on this roller-coaster of motherhood.
And I present them to you here:
Six Things They Didn't Teach Me in School
1.  Eight year-old boys are the most oddly fascinating creatures.  They tend to do all sorts of absurd things, like getting low-lying tree branches poked in their left ears while playing in the snow with the neighbor boys.
2. If your oddly fascinating creature is hysterical, though his ear may look perfectly fine to you, you must trust your gut and seek medical attention.  Even if it's seven o'clock on a school night.
3.  As any emergency room physician will tell you, there are are three teenytiny cartilage-y bones that connect your eardrum to the inner ear.  Break one?  And it's an instant, major hearing loss that requires surgery to repair.
4.  It is possible – albeit rare –  for a branch in the ear to bypass all three bones and poke a neat little hole in the eardrum that can be as painful as all get-out but, thankfully, is likely to heal on its own in time.
5.  Prescription medication, followed by a post E.R. trip to McDonald's, does wonders for painful eardrum perforations.
6.  There is such a thing as a Magic Get-Well Chair.  It works best when it has been designed by the oddly fascinating creature's older sister.  And it does work, friends…if the proper amount of love goes into the design.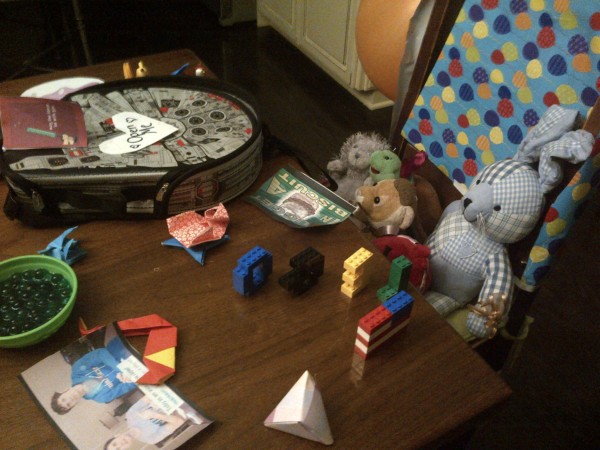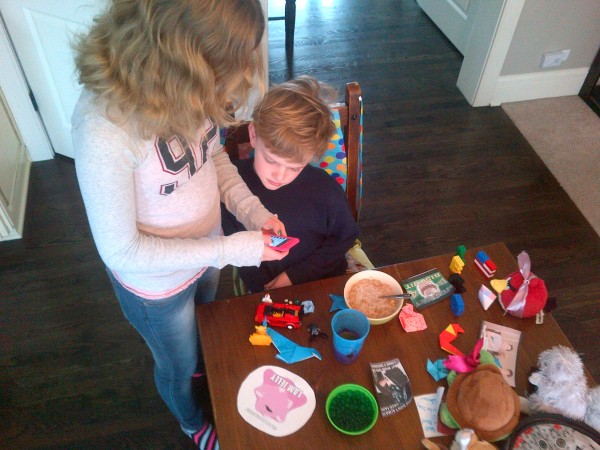 Related Posts via Categories