I was flippng through my Martha Stewart Living magazine  - the December issue –  and feeling inevitably and woefully inadequate.
For, try as I might,
And no matter how many back-issues I collect and store for Someday,
All of my Martha-inspired projects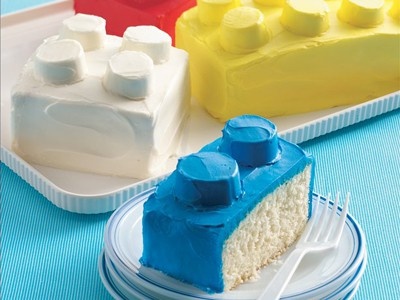 are destined to turn out like so:
Anyway.  I was perusing the December issue, and this phrase in an article on gift giving inspired me to dry heave take pause and reflect:  "Each year, around September, I start to think seriously about my personal Christmas gifts for family members and close friends…I organize my homemade gifts into groups – edible, wearable, decorative, and practical – and the list of recipients into human and animal…"
After the smelling salts took effect and I more or less had my wits about me once again (September?  Animal recipients?), I scrutinized Martha's message, and a single word jumped out at me:  Organize.
Could that be the key to sailing through the holidays Martha-style, full of creativity, heart-felt giving,  mimimum security prison and clever crafts?
I quietly closed the magazine, filed it away,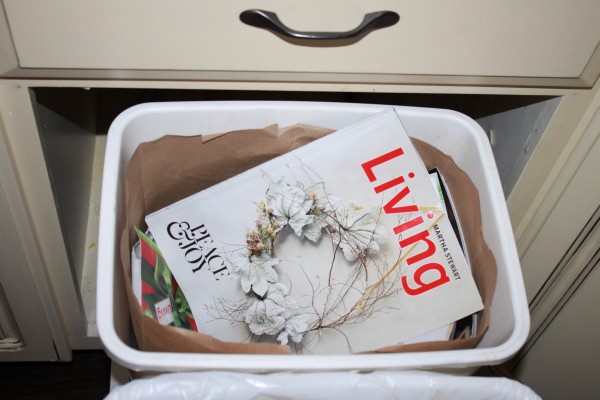 And vowed that this holiday season, I would be organized.
Yes.   This was key.
Once I had made this pact with myself, I raised my head and looked around my kitchen.
My gaze settled on this.
My Organizing Utility Tote from Thirty-One Gifts.
And I sat up a bit taller in my chair.
It does keep me organized, friends.
Last weekend?  I took it to Happy Hour(s) at a girlfriend's house.
I loaned it to Twin A a few days later as she was getting her things ready to take along to musical rehearsal.
In sum?  My Organizing Utility Tote helps my family get our act together.  And keep it together.
Heck – Thirty One Gifts is all about getting it together.
Envious of our togetherness, now, are you?
Don't be.  This is your chance to nab one of these gems for yourself.  Here's how:
Giveaway Rules:
Each comment left on this post, from now until Thursday, November 15th, will be considered an entry.  The winner will be chosen by random electronic drawing and announced in a post on that date.  Multiple entries (up to five) per person are encouraged.  To enter, do one or more of the following. Verify each action with a separate comment here.
1.  Follow my blog and leave a comment telling me how you would use the Organizing Utility Tote.
2.  Check out Thirty-One's online catalog – They have a boatload of supercool stuff –  and let me know which product(s) most appeal to you.
3.  Share this giveaway on your Facebook wall.
4.  Join Tori's 31 Specials Facebook Group by clicking here and then on the "Request to Join" button on the upper right corner of the page.  This will keep you in the loop with all of Tori's upcoming holiday specials!  And, by all means, add friends to the group who you know would love Thirty-One Gifts.
5.  Follow The Spin Cycle on Twitter and tweet this giveaway.
Good luck, friends!
Disclosure Statement:
I was provided with an Organizing Utility Tote in order to complete this post.  All opinions are my own.  Only residents of the United States are eligible for entry.  Thirty-One Gifts and The Spin Cycle are not to be held responsible for transforming hopeful entrants into Martha Stewart.
Related Posts via Categories