"Mom."  Twin A materialized before me last week brandishing a kids' cookbook that she had checked out of the local library.  "Can we make this?  Please?"
I regarded the earmarked page in the cookbook, and my mind immediately fixated on an old episode of Friends.
The one where Rachel tries her hand in the kitchen with a recipe for a traditional English trifle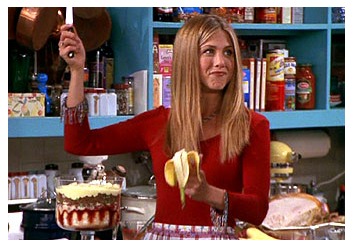 Only the pages in the recipe book stick together
And instead of making a trifle
She makes half a trifle and half a shepherd's pie.
And then she makes her friends all try it.  With a bit of coaching from Joey, the aspiring actor, they manage to look like this whilst consuming mouthfuls of ground beef, onions, custard and whipped cream.
The only exception is the thespian himself, Joey, who shovels the stuff in by the spoonful, muttering with a full mouth,
"What's not to like?
Custard?  Good.
Jam?  Good.
Meat?  GOOOOOOD."
Anyway.  I was having vivid recollections of that show while surveying the recipe that my daughter was so keen on preparing.  It was a cornucopia of all the things that would appeal to an eleven year-old's palate.  And, truth be told, it did include five of my all-time favorite candies.
What?  I can't help it if I favor all things, chewy, gummy, and sugary sweet.
So, with my stupidity blessing, we got cooking.
You do know what you get, right?
We happened to have cousins visiting from out of town, so Twin A served it up to a crowd aged 8 to 14.  It was a hit with this demographic.
Me?  What did I think of it?
Well.  Let's just say that I rubbed my belly, smiled…
And enjoyed mine out on the back deck.
Recipe courtesy of…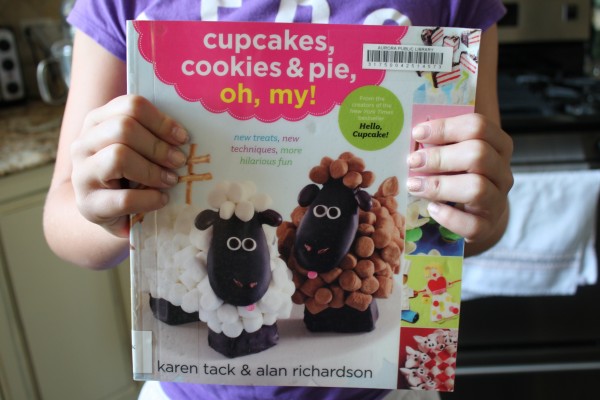 Inspired by a prompt from

"Do you have a sweet tooth? List your top five favorite candies!"
Related Posts via Categories