Happy Thursday, friends.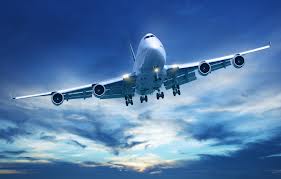 And a happy one it is.
This time tomorrow? I'll be bound for Chicago.  After 32 days in Silicon Valley with Sverve at 500 Startups, I'm going home for good.  It's amazing to think of all that I've done during my time here.
I met my Sverve team in person.  Up until 500S, we had been relegated to Skype conversations and email correspondence.  They are a quality crew full of imagination and with an incredible work ethic.
I co-hosted an event for Bay Area Influencers including big blogging deals like Jadah of Simple Green Smoothies, Maya of MemeTales, Rachelle of TinkerLab and Chrissy, The Outlaw Mom.  I so look forward to reconnecting with Maya and Chrissy in just a couple of weeks at BlogHer Chicago.
I emceed two Sverve webinars for presenters Gigi of KludgyMom and Tiffany of BloggyMoms.  They are both class acts that I also can't wait to see at BlogHer.
I have learned more about Search Engine Optimization than I ever thought I'd care to know, thanks to the fabulous Vanita of The Strategic Mama.  During my after hours and by following her sage advice, I have reworked every post on this site and improved its Alexa Ranking dramatically.
I launched SverveBlog's Influencer of the Week series.
I have had a hand in increasing Sverve's influencer membership by 20 per cent.
I have met entrepreneurs from the world over.  This batch of  500 Startups is particularly international and makes me wish that my own language repertoire featured more than English, French, and Pig Latin. Ammitday.
And while I wouldn't change any of these experiences for the world, I cannot wait to get home.  Being here has not come without a price.
Because, friends?
I've learned something about myself on this trip.  As much as I love my peace and quiet and order?
I need some degree of chaos in my life.
I have missed digging into my shoulder bag for my wallet and coming up with a handful of The Small One's origami creations.
I'm overthinking everything.  I do my best writing when I have set a microwave timer for three-zero-zero-zero-start and allowed myself a mere half an hour of composition time before heading off to pick up Twin A from volleyball camp or theater practice or a friends house or what have you.
I'm not tired enough when I go to bed.  The culprit:  Twin B is not around to meander into my room with questions about God and Heaven and Science and Creation and Why Do You Love Me So Much, Mom?
Furthermore, I need my groom interrupting my evening work sessions by raising an eyebrow at me when I've kept my laptop open for entirely to long.  I need him to tell me to shut it down already and call it a night.
I need the embrace of a dear friend who has received an ugly medical prognosis and who needs as much love as my tired arms and aching heart are capable of squeezing out.
This…this, my friends…
Is the stuff of which memories are built.
And I've missed quite enough memory building, thankyouverymuch.
It's time to go home and get myself knee-deep in some chaos.
See you in Chicago.